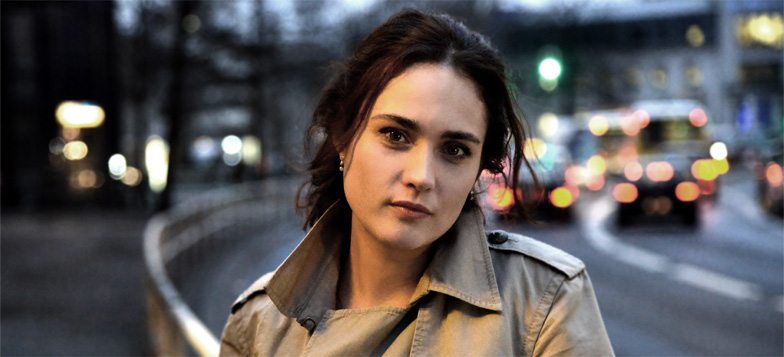 Nouvelles
03/05/2022
Klavierquintette von Weinberg und Brahms mit dem Brahms Ensemble Berlin
For Anna Vinnitskaya, May 2022 is all about chamber music. With the Brahms Ensemble Berlin, founded by members of the Berlin Philharmonic, the programme includes the Piano Quintets in F minor by Johannes Brahms and Mieczyslaw Weinberg. The tour from 6 to 8 May 2022 leads from Stadtmuseum Siegburg and the Oraniensteiner Konzerte Diez to the Chamber Music Hall of the Berlin Philharmonie.
26/04/2022
Debüt im Wiener Musikverein
With the Vienna Symphony Orchestra conducted by Lahav Shani, Anna Vinnitskaya will make her debut in the Great Hall of the Vienna Musikverein on 27 April 2022. The programme includes the Rhapsody on a Theme of Paganini by Sergei Rachmaninov.
29/08/2021
Salzburg Festival debut
As soloist of the Berliner Philharmoniker under the baton of principal conductor Kirill Petrenko, Anna Vinnitskaya makes her Salzburg Festival debut on August 30, 2021 at Grosses Festspielhaus. On the program: Sergei Prokofiev's 1st piano concerto op. 10.
25/08/2021
On tour with Kirill Petrenko and the Berlin Philharmonic Orchestra
After her acclaimed debut with the Berlin Philharmonic with Prokofiev's 2nd Piano Concerto in September 2019, Anna Vinnitskaya is the soloist on this summer's guest tour of the Berlin Philharmonic and Kirill Petrenko to the Salzburg Festival (August 31), the LUCERNE Festival (September 02) and the Philharmonie de Paris (September 05). Together with Kirill Petrenko and the Berlin Philharmonic, she will this time present the 1st Piano Concerto in D flat major op. 10 by Sergei Prokofiev.
20/08/2021
Trio with Emmanuel Tjeknavorian and Daniel Müller-Schott
Anna Vinnitskaya, together with her trio partners Emmanuel Tjeknavorian, violin, and cellist Daniel Müller-Schott, will give guest performances at the Festspiele Mecklenburg-Vorpommern and the Rheingau Musik Festival. These concerts mark the beginning of her collaboration with Emmanuel and Daniel, which will continue in the upcoming season and beyond. The trio presents Claude Debussy's Piano Trio and the Piano Trio op. 50 by Peter I. Tchaikovsky.